
Our Doctors are ready to see you.
We offer substantial amount of services to our patients, and liase with Allied Health Professionals to ensure that the best possible treatments are available for our patients. Our Doctors are highly qualified practitioners and have had many years of experience in General Practice.

Meet Our Allied Health Professionals
Our Allied Health Professionals aim to provide you with the highest quality of care possible.

Appointments
You can book an appointment by phone on (03) 4216 6868 or online. If you would like to register as a new patient online you can do that
here
as well.
The Quay Family Healthcare
The Quay Family Healthcare is a medical centre located on 222 Fischer Street, Torquay. The medical centre provides a quality service and excellent care for its patients.
As well as the entire range of standard GP services, The Quay Family Healthcare provides services in Gynaecology, Family Health, Maternity Care, Vaccinations and many other services.
Patients and their family members can enjoy the free Wi-Fi and colourful kids play area while waiting for appointments.
Our Fees
At The Quay Family Healthcare, your health is our priority.
We are a Medicare Bulk Billing practice, but please note non-medicare card holders will be required to pay a $65 for a standard consultation or $100 for a long consultation.
Opening Hours
Our opening hours are from 8:30 am to 6:00 pm Monday to Friday, and Saturday from 9:00 am to 4:00 pm. We are also open on Public Holidays from 10:00am – 2:00pm. Appointments can be booked at any time using our convenient online booking service or by calling (03) 4216 6868.
Register Online
Phone or Online booking
Friendly Service
Local GPs
Bulk Billing
Opening Hours
| | | |
| --- | --- | --- |
| Monday – Friday | – | 8:30am – 6:00pm |
| Saturday | – | 9:00am – 4:00pm |
| Sunday | – | Closed |
| Public Holidays | – | 10:00am -2:00pm |
Our Services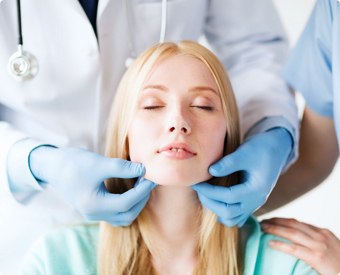 If you are seeking information about a service not listed above, please call (03) 4216 6868 to find out what we can offer.
Family health
Women and Men's health
Mental health services
Gynaecology and Maternity Care
Small Scale surgeries
Vaccination and Immunisation
Health assessments
Medicals
Allied Health
Medicals
Weight Management
Wound dressings
Medical Reports
Home visits
Our Mission
DEDICATED

OUR TEAM OF DEDICATED PROFESSIONALS ARE FULLY DEVOTED TO THEIR PATIENTS AND WILL PROVIDE THE LEVEL OF CARE YOU AND YOUR LOVED ONES DESERVE.

The Quay Family Healthcare

WE TAKE PRIDE IN OUR SERVICES AND WILL GO ABOVE AND BEYOND OUR JOB DESCRIPTIONS TO GUARANTEE THAT OUR PATIENT SUPPORT MEETS YOUR NEEDS.

HIGH STANDARD

OUR TEAM EXCELS IN DELIVERING SAFE AND HIGH-QUALITY TREATMENTS. WE UPHOLD ALL THE TENETS OF BEST PRACTICE AND FIRMLY BELIEVE IN TREATING OUR PATIENTS WITH RESPECT, SENSITIVITY, AND HONESTY.
What we do

Mental Health
Gynaecology
Women and Men's Health
Family Health

Maternity Care
Medical Reports
Small Scale Surgeries
Pregnancy Tests
Vaccination and Immunisation

Allied Health
Latest news
Scientists have successfully destroyed cancer cells in mice by using copper-based nanoparticles and immunotherapy.  Importantly,…
Scientists recently tested probiotics in a roundworm model of Parkinson's. A particular bacterium had a…
Catnip is the most famous stimulant for cats. How does it work, why does it…